A Short History of SAFRING - Part 4
---
Dane Paijmans(2017-10-09)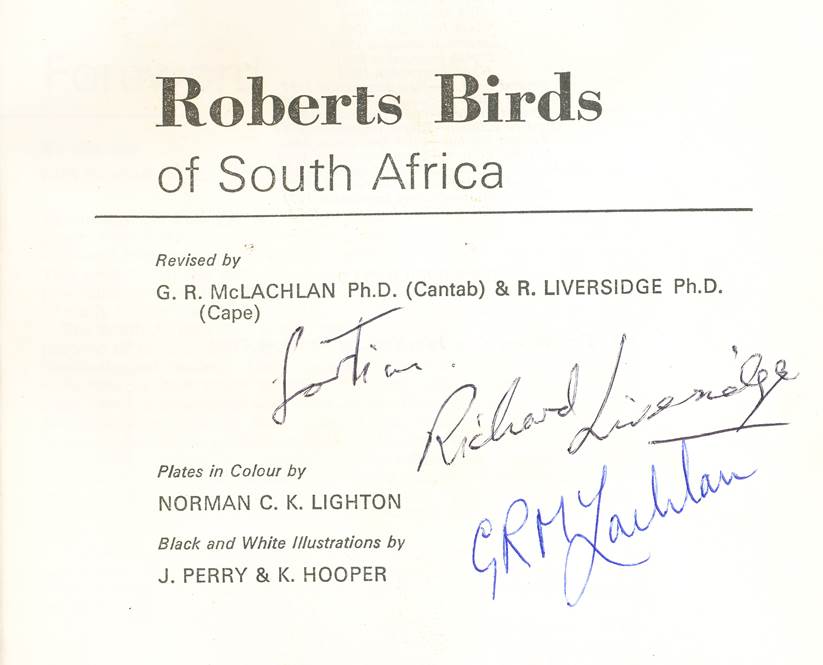 The early years - Dr Geoffrey Roy McLachlan
After the first South African Bird Ringing Scheme Coordinator, Dr Hugh Ashton, retired his position on July 1st, 1956, Dr Geoffrey Roy McLachlan took over the reins. After an initial trail period, where the treasurer, Mr Heard, and Dr McLachlan worked through correspondence, the whole scheme was relocated to Port Elizabeth. Dr McLachlan had his work cut out for him, as a number of problems arose with the growing ringing dataset. Some of these problems included; data storage, data submissions and costs of ringing (Read Dr GR McLachlan's Account). One of the drastic moves he made to improve data submissions, was to drive across the country visiting all ringing hot spots to help ringers in person. During his time as coordinator he authored eight ringing reports (Read Here; seventh, eighth, ninth, tenth, eleventh, twelfth, thirteenth), as well as many papers, Roberts' Birds of South Africa (2nd, 3rd and 4th) and a ten year summary.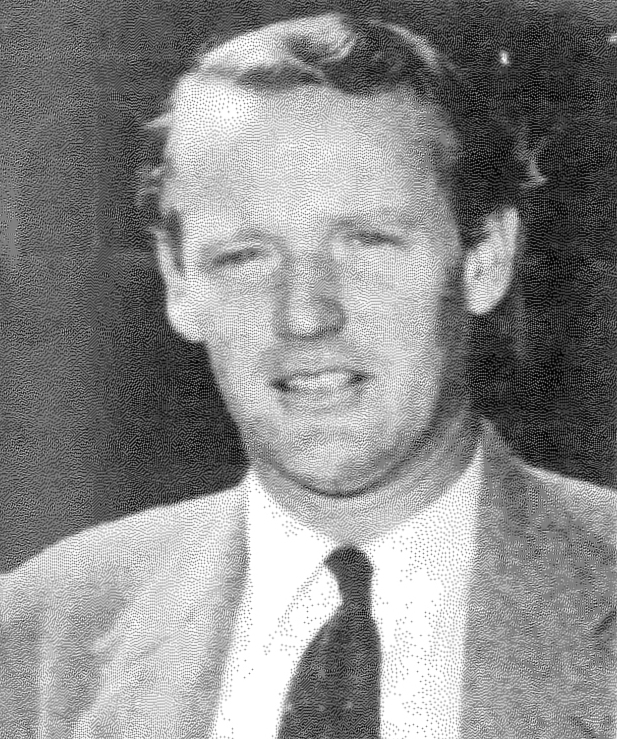 Dr GR McLachlan left the Ringing Unit at the end of 1966 to persue other projects and passed away at age 81 on January 17th 2005 (obituary).

Photo taken at the 1964 Pan-African Ornithological Congress. Dr McLachlan, Dr Niven and Mr JP Niven were the Organising Committee for the First Pan African Congress held in Livingstone, Zambia, from 15–19 July 1957.
To read more on SAFRINGs history please
Click Here
.