A Short History of SAFRING - Part 7
---
Dane Paijmans(2017-11-02)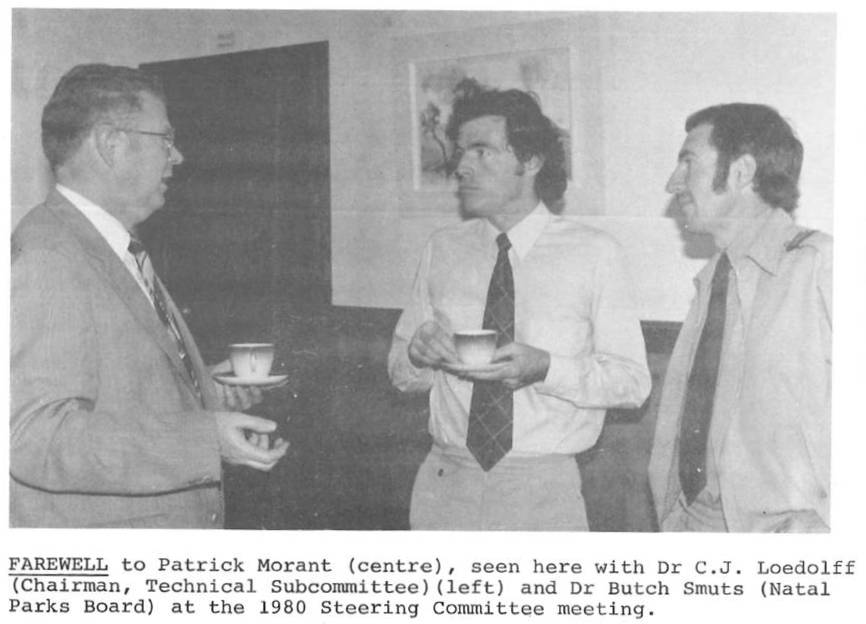 The early years - Patrick D. Morant
After Carl Vernon took up the post as ornithologist at the East London Museum, NUBRA (National Unit for Bird-Ringing Administration), now known as SAFRING (South African Bird Ringing Unit), stood leaderless once again. With this opening Patrick Morant (an MSc Student) was found to coordinate the Unit (with help from John Ledger). One of the first problems Patrick identified was the lack of communication between the amateurs and the professional ornithologists. As a result, one of his goals was to bridge this gap in what he called "Let's communicate '78'" (Read more in his editorial entitled, Communication). Continuing with this mantra he encouraged amateur ringers to send in their ideas and observations for the SAFRING News letter, in his Editorial - Write It Up! In addition to this sharing of knowledge through newsletters he also discussed the requirements around the sharing of ringing data and potential use thereof.
This was not a permanent post (still housed at the Percy FitzPatrick Institute of African Ornithology) and Patrick left in 1981 to pursue other projects in Estuarine Ecology. During his stay Patrick authored three Annual Reports (the twentieth, twenty-first and twenty-second).
To read more on SAFRINGs history please Click Here.