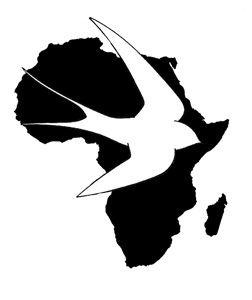 Welcome to the new SAFRING website.
To log into the site, use your email address and EITHER your ADU number or your SAFRING number. The password is the same password used for all ADU projects.
If you do not have a password, follow this link to generate one for your account.

The South African Bird Ringing Unit (SAFRING) administers bird ringing in southern Africa, supplying rings, ringing equipment and services to volunteer and professional ringers in South Africa and neighbouring countries. All ringing records are curated by SAFRING, which is an essential arm of the Animal Demography Unit. Contact is maintained by the SAFRING Project Coordinator with all ringers (banders in North American or Australian terminology).
Our Vision and Mission
SAFRING's mission: SAFRING is based at the University of Cape Town and provides bird ringing services in South Africa and other African countries. This entails providing ringing equipment to qualified ringers, and curating all ringing data. SAFRING communicates with ringers and interested parties through annually publishing one or two issues of a newsletter, Afring News, and by maintaining a list server. SAFRING holds national training courses, annually if there is sufficient demand. SAFRING liases with the provinces who have the responsibility of issuing permits. SAFRING has a strict code of ethics to ensure the safety of birds handled. SAFRING acknowledges the importance of bird ringing in that it has been described as the most important tool in ornithology in the 20th century.