Species:
Forest Buzzard (Buteo trizonatus)
Location:
Limpopo, Mpumalanga and Freestate, Limpopo, Mpumalanga and Freestate, South Africa
Click to view sighting map
Running From:
2016 onwards
Ring Type:
Legring: Engraved colour rings
Colour Combination:
White on red, digits AA01-AA00 and MW01 to MW00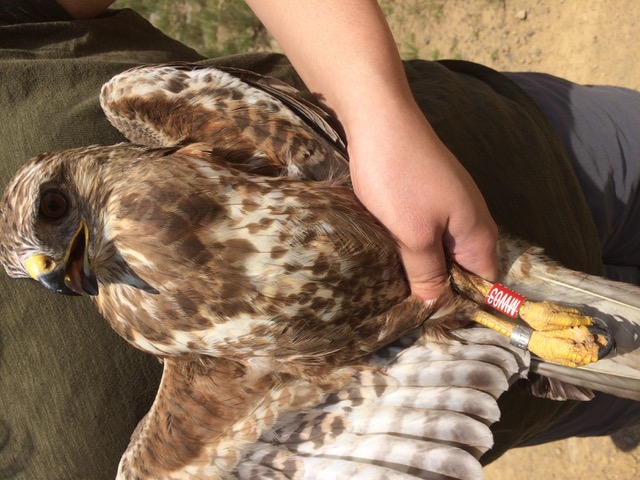 Project ringing Steppe Buzzard and Forest Buzzard.

200 colour rings with the inscription of MW01 to MW00 on one set of a hundred rings and AA01to AA00 on another one hundred.
The inscription is white on red background.

Placement: Red ring with a white two alpha code (on left leg) and metal (SAFRING) ring (on right leg).