Species:
Chestnut-banded Plover (Charadrius pallidus)
Location:
Berg River Estuary, Kliphoek Saltworks, Western Cape, South Africa
Click to view sighting map
Running From:
September 2020 - onwards
Ring Type:
Legring: 3 colours per bird OR Legring: 1 letter 2
Colour Combination:
3 colours per bird plus SAFRING. OR SAFRING plus 1x black ring with white alphanumeric code e.g. K12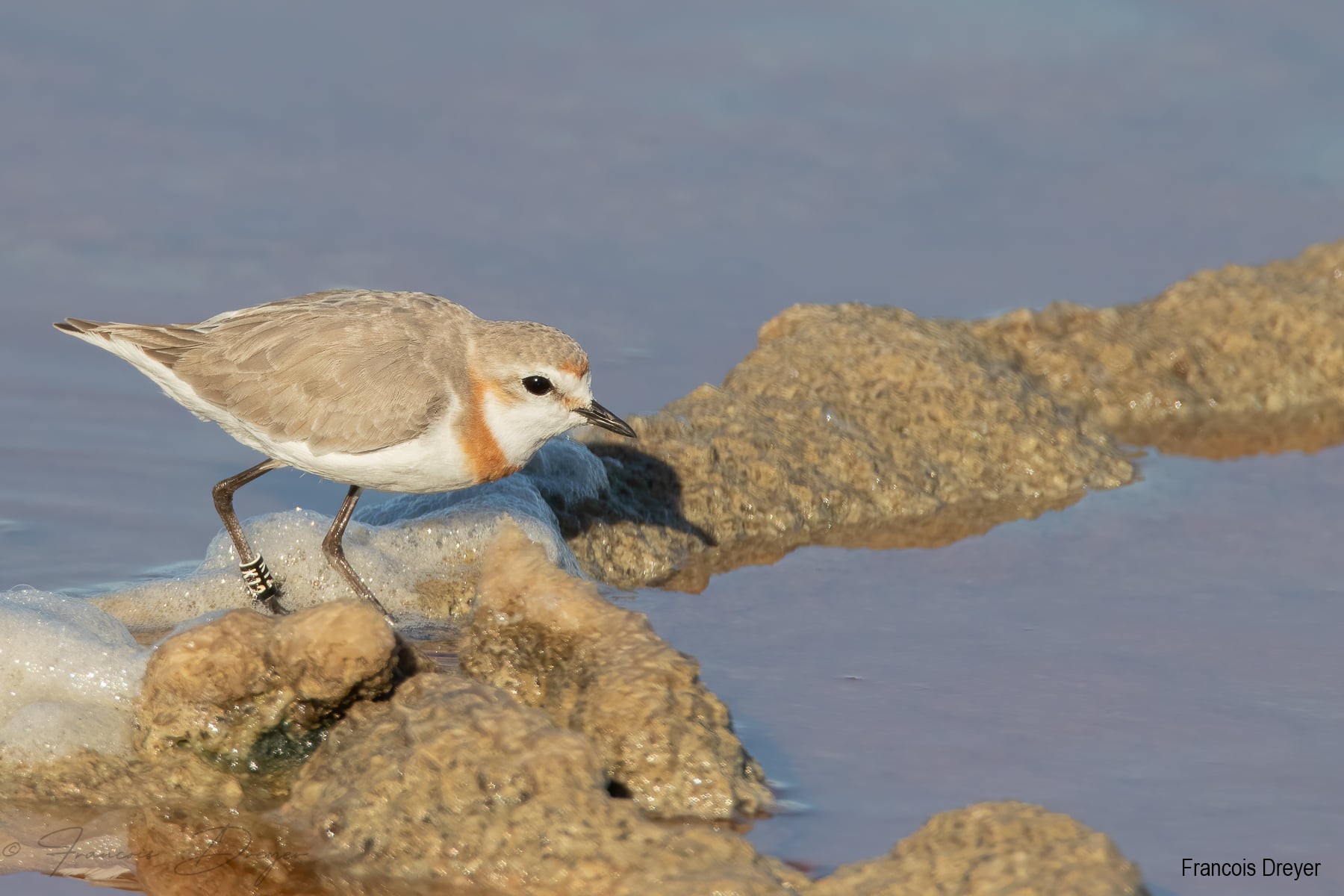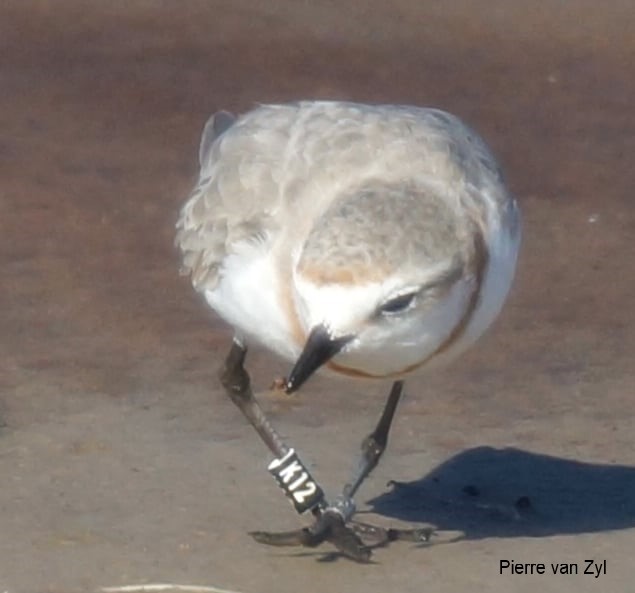 This project will provide monitoring of the species to gain valuable information on the breeding and demography of these shorebird populations. It will evaluate the mating system variation in the population at this site to determine whether it is linked to sex ratios, demography or other environmental/life history factors. Families will be followed from courtship to fledging to analyse the change in behaviour, parental care and divorce rate. Resightings obtained from the colour-ringed birds will be used to study movements in these species.